Jul 9, 2011
Too bad the waves didn't get their act together yesterday. The wind never really cooperated, the rain wasn't hard enough to clean it up, and I didn't feel like getting my camera wet (insert hater comment here). But lets see whats poppin in the tropics.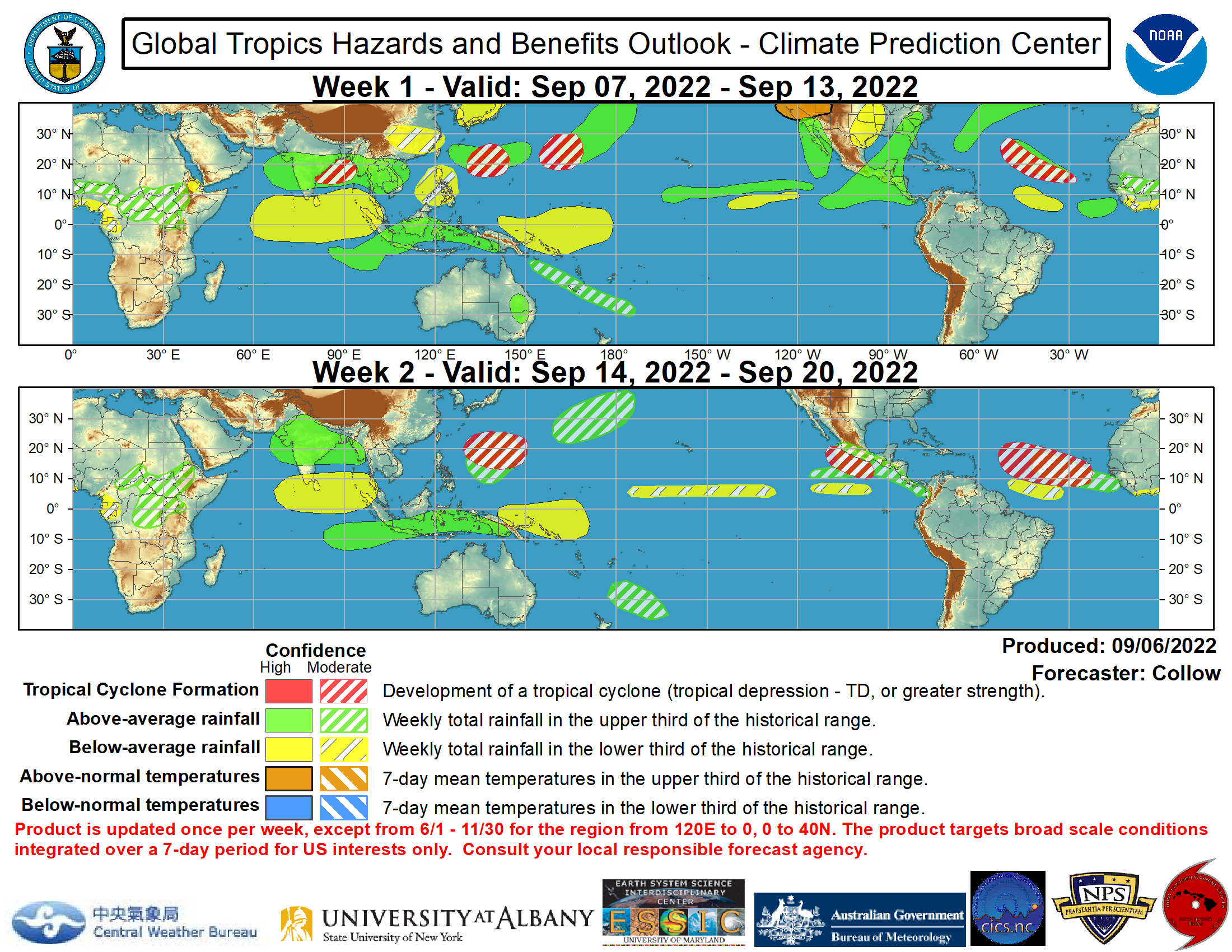 AKA.....NOTHINGGGGG :(
....for us
Sure there is an added chance for tropical development in the Gulf of Mexico but like I said last week, it does absolutely nothing for us here.
There is a ray of sunshine though...
It's tough to see but if you look all the way on the right hand side of map; located on the African coast you'll see a little green and white lined region. The green and white region indicates the forecasters are expecting above average rainfall. This is where many of our major hurricanes are born. Huge tropical rain storms come barreling out of the rain forests of Africa and grow into the monsters we need to produce real waves.
So above average rainfall in the baby making region for hurricanes is a good sign... I think.
Navigate over to the Thomas Bros Blog if you would like to see a few pics from yesterday.
MikeC