Jun 28, 2011
95L is what you are looking at. She's predicted to meander to the West into Mexico and do absolutely nothing for the East Coast.
I found something cool in the depths of the National Hurricane Center's website though. It is a 2 week 'Global Tropical Hazards Assessment' map. Basically it shows what could possibly happen in the tropics around the globe. Whether tropical storm development is favorable or it will be exceptionally dry or exceptionally wet in a particular tropical region.
What I will do is post up the map every 2 weeks it comes out and I'll explain it to my best ability. Here's the map.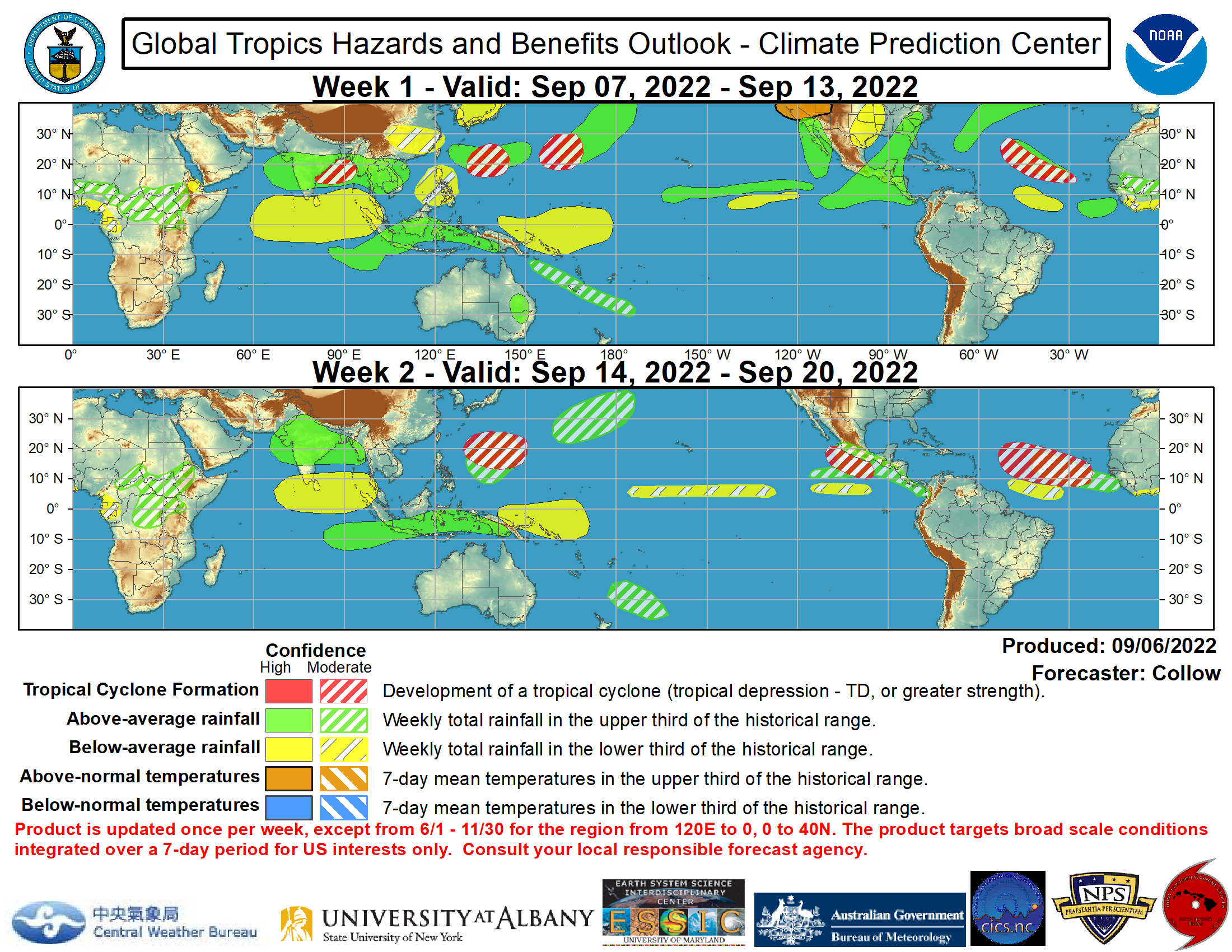 If you live along the Gulf you might see a tropical storm develop in the southern part of the Gulf which may or may not produce some fun surf. I don't really care.
What I am looking at is the above average rainfall in the tropical area of Africa. I'm no meteorologist but if it starts storming over in the African rainforests those storms only have one place to go; the Atlantic. All we need is some warm water and and favorable climate conditions and voila, we'll have our for "Cape Verde Tropical Storm." But I'm getting ahead of myself. It's still early in the season so we must wait and hope for a storm to develop over the Caribbean.
MikeC